"I just wanted shirts that fit."
For me, finding a good fit is very personal. With a background in finance, I had to wear a dress shirt every day—but as a Taiwanese-American with a slimmer stature, it was always hard to find a dress shirt that fit my body type well. It baffled me that I could never express myself properly in a professional way.
For my peers, it was a simple sizing choice. Yet everywhere I turned, the clothing industry excluded me and my size by creating a system sized around the "average" American male. Through these sizing standards, I and others with slimmer body types are "averaged out."
I founded Nimble Made to bring more representation for Asian American Pacific Islanders, starting with more inclusion in sizing standards.

- Wesley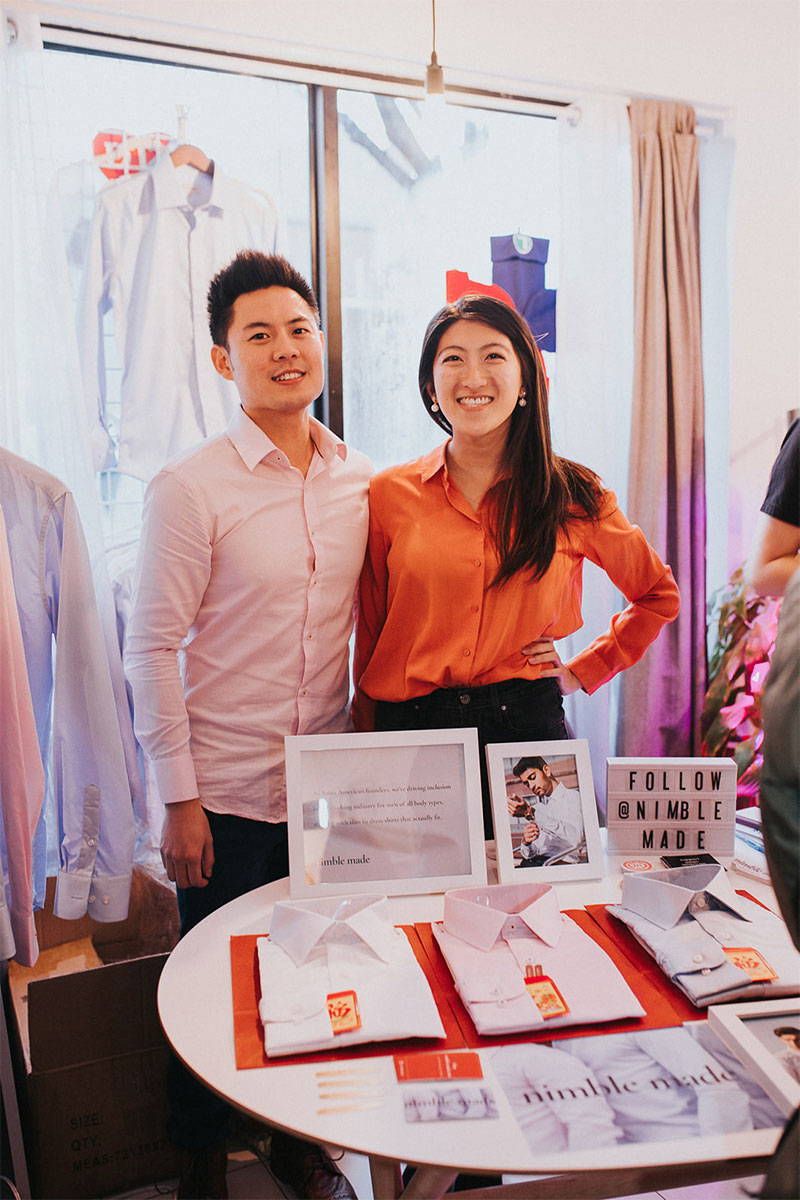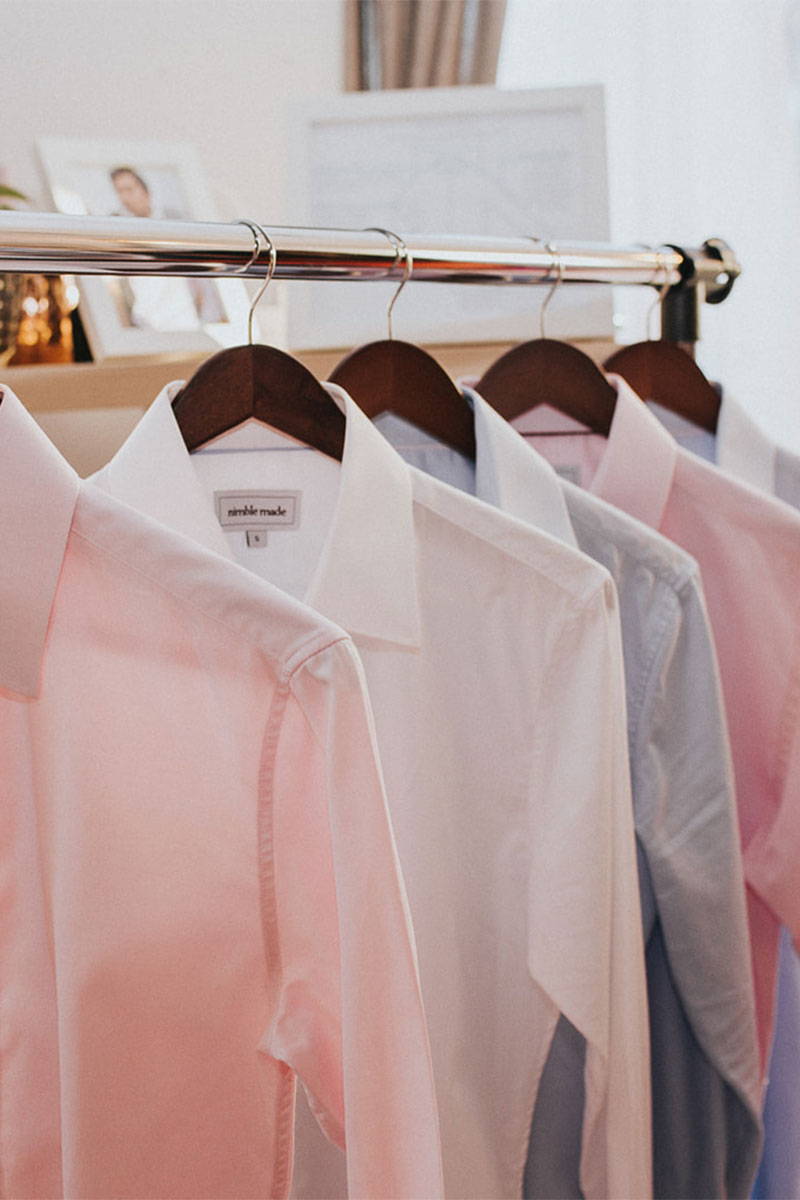 "My dad always said American shirts didn't fit him."
I remember going from store to store with my dad after finally convincing him to get some new clothes and splurge a little on himself. When it came to finding a crisp new dress shirt, he'd say right off the bat, "American dress shirts don't fit me."
I realized I would often hear the same issues from many friends in my Asian American community with leaner body types. They couldn't find a good quality, well-fitting dress shirt in the US without having to pay a premium or shop in the Junior's section. I see whole brands and lines of clothing dedicated to petite women, but nothing similar catering to AAPI and slim men.
With Nimble Made, I want to drive awareness of Asian culture through the lens of thoughtfully crafted goods.
- Tanya


Representation & Inclusion
Our everyday actions stem from our roots. We strive to create more dialogue around AAPI representation by redefining sizing standards and connecting with others who share the same goals.

We stand for high-quality products created with ethical standards. Our dress shirts are 100% cotton, which are durable, breathable, and versatile. We work closely with our partners to ensure a safe working environment and fair treatment of workers.
We understand how great a finally-good-fitting shirt can be, and we want everyone to experience it. We don't charge you a premium for the right fit. Free shipping and returns on all US orders.

Get in touch for partnerships or a coffee chat! Stay tuned for more products, talks and updates to our mission—we can't do it without you.