It is not necessary to dry clean, despite what manufacturer labels may indicate. Our shirts are versatile and they can be washed at home, or taken to the cleaners for a simple "wash and press" service, which is different than an actual dry clean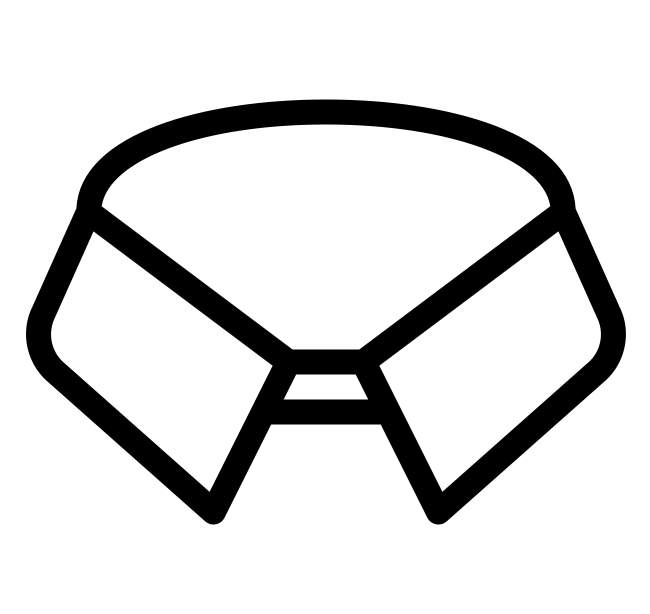 1. Remove the collar stays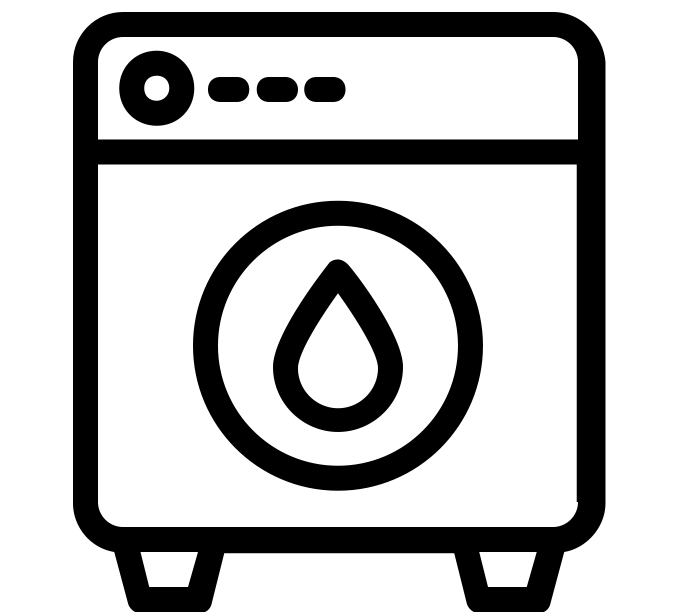 2. Wash on cold cycle using mild detergent, with like colors. After the wash, remove shirts as soon as possible to prevent a musty smell from building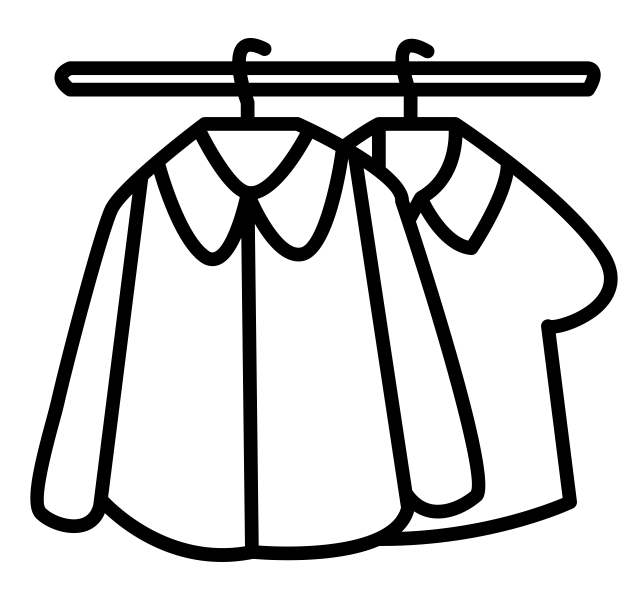 3. Hang drying is best for the least amount of wrinkles and for the longevity of the shirt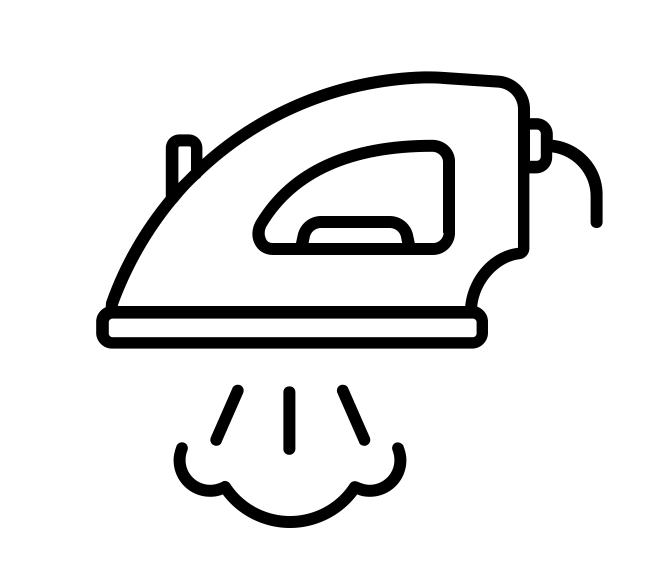 4. Ironing or steaming as needed depending on preference and desired look
We recommend using a steamer, or a traditional iron to get rid of wrinkles. Generally, a steamer is sufficient, but sometimes harsher wrinkles or wrinkles in the collar/cuff can be easier to remove using a traditional iron.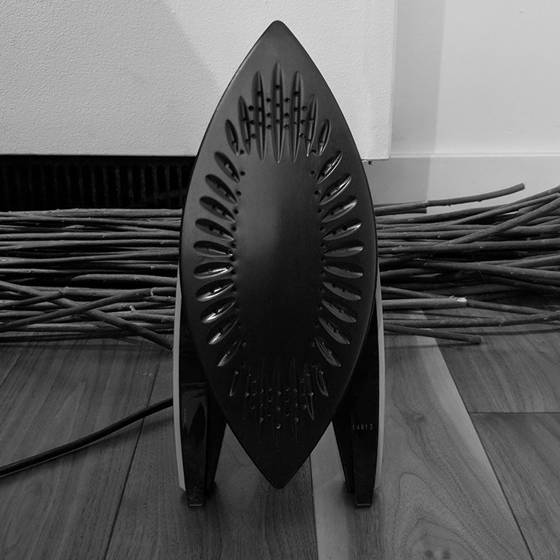 The best time to iron a shirt is when it's still slightly damp from the hang dry—it makes wrinkles less stubborn and the fabric is more pliable.
Set your iron on medium heat and press in wrinkled areas. Use moderate steam with the spray function or bottle for more stubborn wrinkles.
See our Tips for Wrinkles page for detailed instructions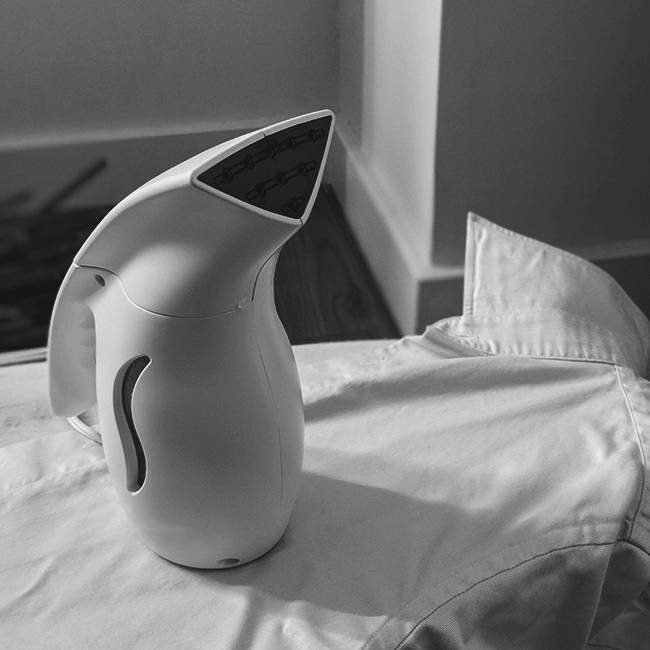 Generally, if there aren't any harsh wrinkles, particularly in the collar or cuffs, our shirts have an easy-iron finish and do well with using a steamer.
Start with the shirt on a hanger and fasten 2 buttons, one near the top of the shirt, and one near the middle/bottom. We recommend using an oven mitt in one hand and pulling parts of the shirt down gently to straighten and let the steam do the work. Guide the steamer over the shirt and the wrinkles will fade away.
See our Tips for Wrinkles page for detailed instructions
Wondering what those icons mean?
Manufacturers often tag on their own care label, but much of the practice is outdated. We recommend following our care guide above. See below for what each icon means versus what we recommend,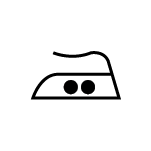 Medium heat is just fine for Nimble Made shirts. Use steam and the spray function for more stubborn wrinkles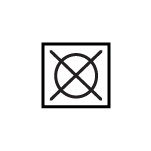 Not Suited for Tumble Dry
It's best not to tumble dry dress shirts, as the properties of cotton can change with heat. However, if it's inconvenient to hang dry, tumble dry on low is OK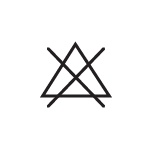 We would not recommend bleaching our shirts, even our white shirts have contrast colored thread which can bleed with bleach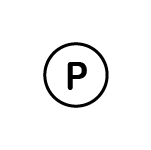 While it is OK to dry clean a dress shirt, we find that it is not necessary and the fabric holds up well under regular wash. Dry cleaning is more expensive, and is typically used for more sensitive fabrics.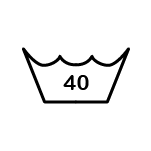 Water Temperature Cannot Exceed 40C
A temperature of 40C corresponds to a warm wash. While we recommend washing the shirts at the cold setting (~30C), white shirts can be washed warm to eliminate mild soil. Be mindful and wash with like colors.