Introducing the Nimble Fit™
See how our dress shirts fit on them
We understand your look and feel affect your confidence and when you're not confident, nothing feels right. For many men with a leaner or more athletic build, finding the right fit can often seem impossible. Labels like "slim fit," "athletic fit," or "tailored fit" in the dress shirt industry were created to cater to leaner body types, but we know it doesn't mean much. That's why we strive to create the best fit at the best quality.
Proportions are Important
The current sizing standards are outdated and use a simple combination of neck size and sleeve length to determine body type, ignoring other critical elements like height and weight. We measured countless Nimble men and created our own unique sizing to break the traditional mold and bring the actually-slim size category to market.
What Makes Our Fit Different?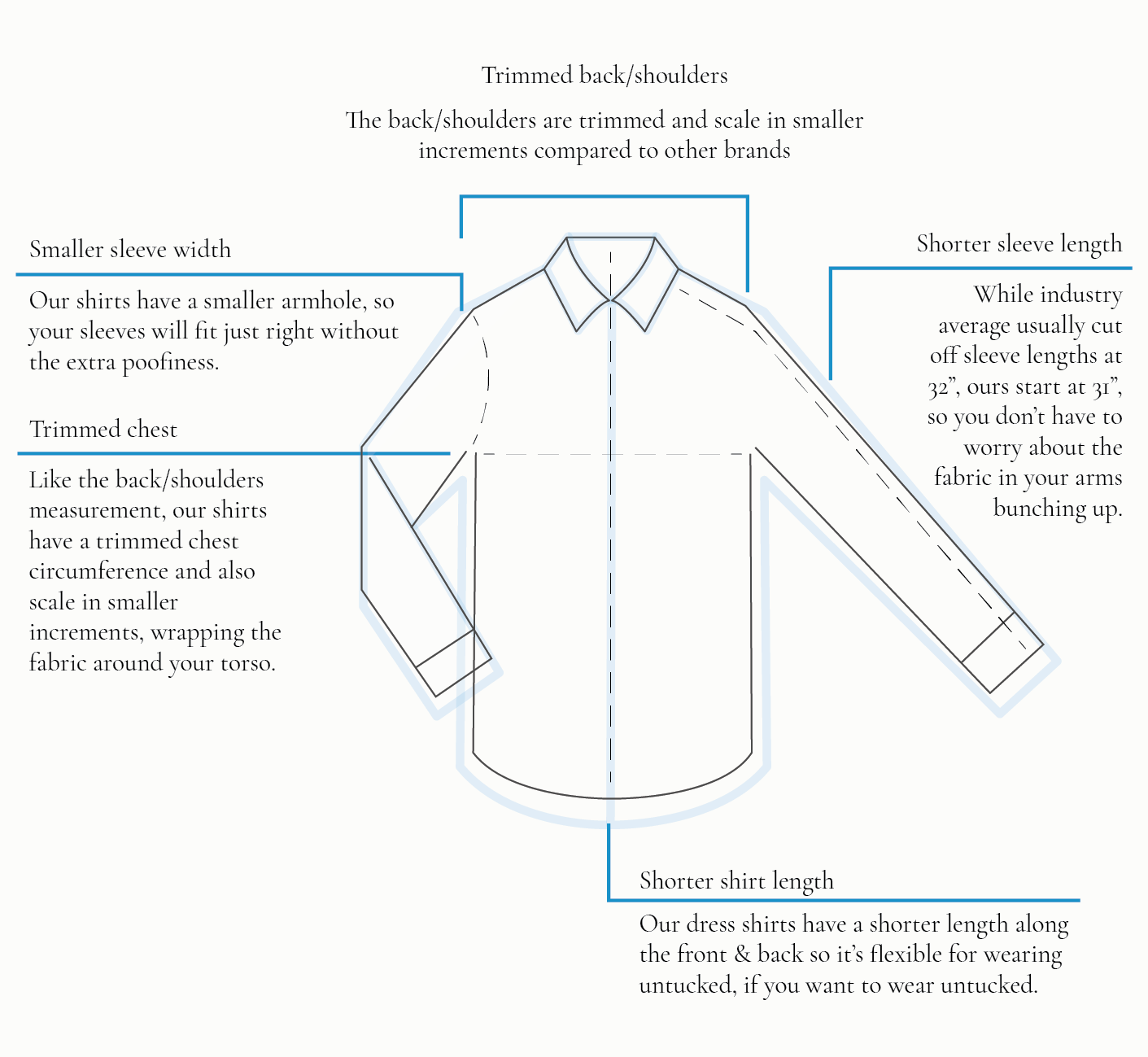 N1, N2, N3, N4, and N5 are our unique sizes, ranging from small to large. Our shirts have been trimmed to eliminate common frustrations around baggy, oversized shirts. Nimble dress shirts have shorter sleeves, narrower back/shoulders, a shorter shirt length, and less scaling between sizes. We see the perfect fit as a function between weight, height, and your wear preference. Our recommended sizes are based on a fit that hugs your body.