Tanya, co-founder of Nimble Made, talks with Carli of Branderly about how she leveraged her experience as a designer, working in advertising and startups, to build her beautiful brand. She

 shares her top design & branding tips for fellow entrepreneurs. 
Carli (Branderly): How did your design background help as you began building Nimble Made?

Tanya: With my experience working as an art director and designer on a variety of brands and clients big and small, I have really honed in on what it means to create a cohesive and thoughtful brand identity for the end consumer. Building Nimble Made as its creative director actually came very naturally to me. Without a doubt, I knew I wanted to put design thinking & customer strategy at the forefront of developing Nimble, along with the brand's look & feel. But trust me when I say there are maaaaany aspects of building the brand that does not come as easily (cry)! It is definitely an ongoing, learning process.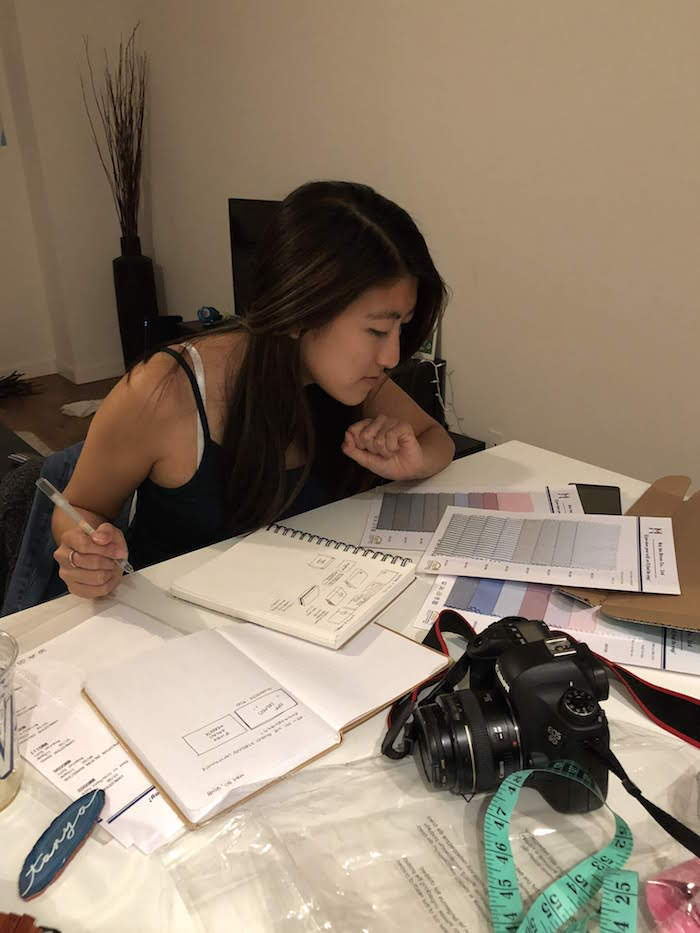 Carli (Branderly): How did you come up with the name & logo?

Tanya: Paving the way for a slim men's dress shirt brand, I was looking for a name that worked in parallel to the "petite" line for women's fashion, but without the negative connotations for men. I was brainstorming synonyms for words like "lean" and "quick" and came across Nimble which is pretty unique (and great for SEO!). The logo luckily came very easily for me. For the simpler logo (nm), I was looking to design a word mark that was classy, but not too high brow, since we pride ourselves on creating affordable dress shirts for men (they're $80 each with discounts that run continuously on the site). I saw an "n" in the "m" and combined the two to represent Nimble Made. For the spelled out logo (nimble made), fashion brands traditionally use a thin, serif font either in title case or upper case. Our logo word mark uses a slight rounder and lower case font for a more casual, friendly and approachable vibe.
Carli (Branderly): What was the branding process like? 

Tanya: I'm methodical in my processes and am very data-driven (yay data!). Much of the initial brainstorming included close friends, family, friends of friends and even strangers because feedback, different perspectives, and opinions are extremely valuable especially when creating a brand. These are people who are potential customers in the future! I created a private Instagram account where I polled a small focus group community on various topics like the logo, color palette and fabric options.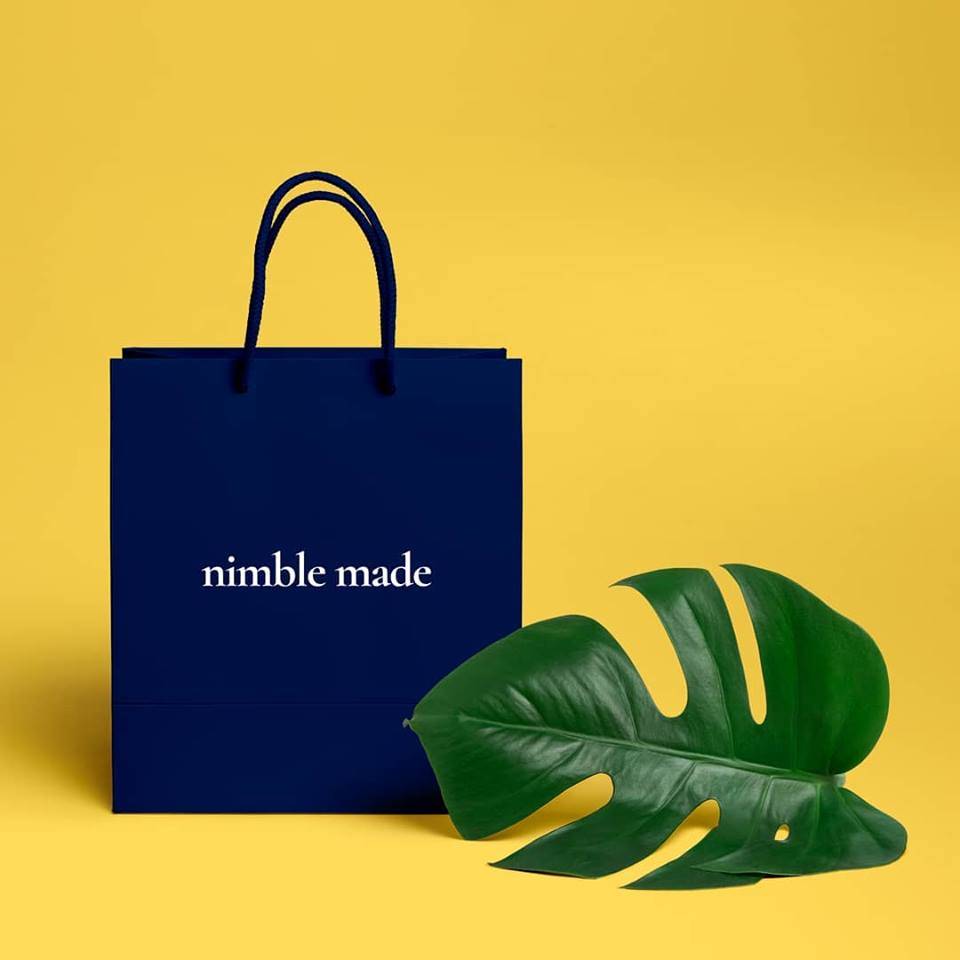 Carli (Branderly): What are your top 3 design & branding tips for fellow entrepreneurs?

Tanya: Know your strengths and weakness. If design & branding is not in your wheelhouse, find a designer so you can be laser focused on what you are good at! Do a competitive analysis. Pay close attention to how the competitors in your landscape are branding themselves. What message are they using? What is their look & feel? What do you like about their design & brand? What don't you like? And start your brand from there. Build a strong foundation. At a high level, lay out the brand's mission, values, and definitions of success (seriously, write them down). Sometimes they change on your journey and that's okay but having the solid footing ensures that you're working towards the goal of owning a cohesive brand with a strong identity.