In March 2019, Nimble Made was featured in The Guide as Sprezzabox's Brand of the Month. Read highlights from our interview with the menswear accessory subscription brand, SprezzaBox.
Mike L (The Guide): Could you divulge what it means to have the "Asian-American" descriptor of your company such an integral introductory element of your product visibility?

Wesley: At its core, Nimble Made is a fashion brand focused on increasing representation for Asian American Pacific Islanders. Using the brand as a platform, we're fighting for more representation by changing sizing standards in the fashion industry, starting with a slim fit that actually fits. That means a trimmed shirt length, sleeve lengths, and back/shoulder measurements.While we strive to establish a new sizing standard, we also hope to open dialogue around AAPI representation amid other industries or discussion topics. Fashion for Asian men can often blend into other topics like masculinity, vulnerability, confidence, and what they mean for the modern Asian man. We want to create a community where individuals can open up and support each other.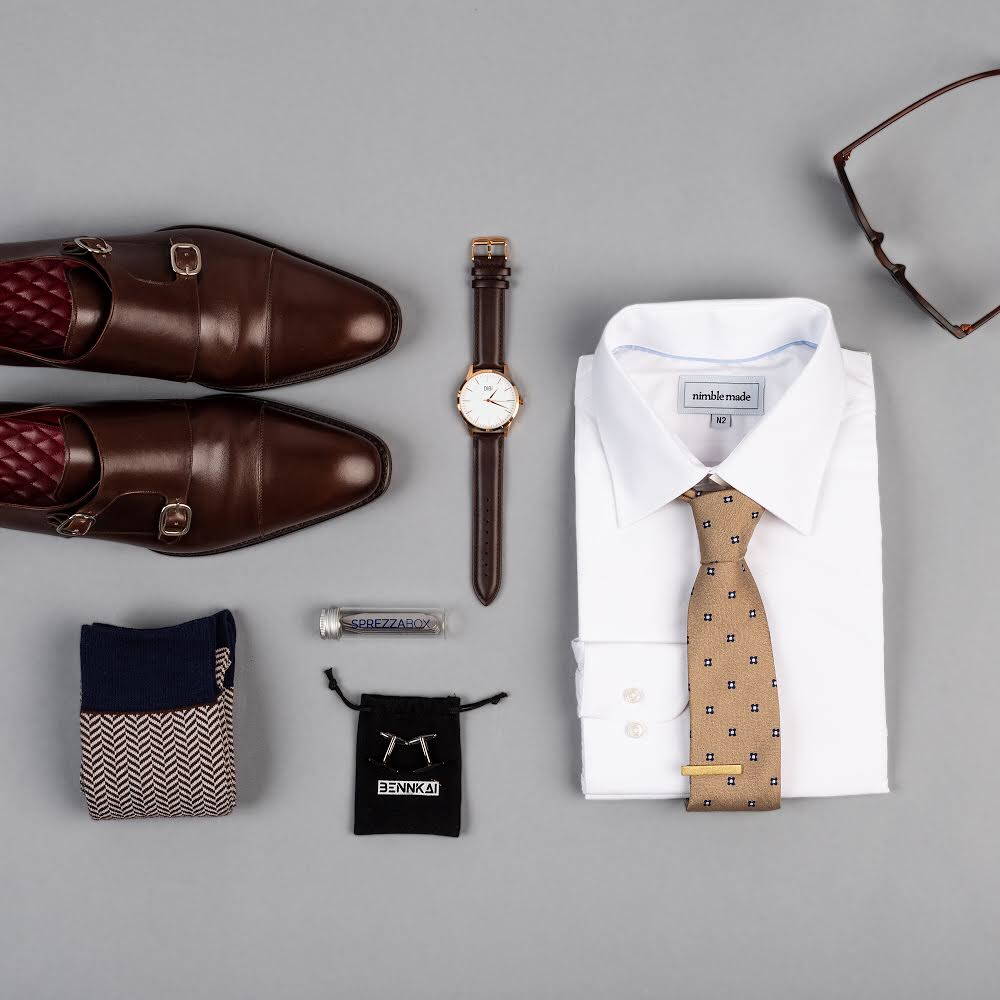 Mike L (The Guide): If any, which trends – throwback or innovative – do you envision monopolizing the next seasons of dress shirt fashion or men's fashion in general?
Wesley: Traditional industries are starting to shift into more casual wear for work attire e.g. Casual Fridays. I expect to see some new definitions of Business Casual. More people are starting to wear spread or cutaway collars, which feature a wider distance between collar points. Ties are now not always necessary in traditional corporate jobs. Moreover, more non-traditional colors like pink and lavender are remaining present. I expect to see some trendier collar styles like club collars and band collars become more popular in the general fashion industry.